WIFI Facility Management Academy
Conference Meeting on Project Results
27 June, 2017 in Sofia
The Bulgarian Facility Management Association invited to the final conference meeting on the WIFI Facility Academy (FMA) in cooperation with WIFI Bulgaria. After the official opening by Vanya Milanova, project coordinator of WIFI Bulgaria, Tosho Kirov – Facility Management Expert and Tutor at WIFI FMA, as well as co-founder of the BGFMA (Bulgarian Facility Management Association), Herbert Stemper, Dep. Head of WIFI International, Austria, Zoran Djurdjevic, Managing Director of KALA Consulting, Serbia and András Bajai, FM Trainer of WIFI Hungary, presented the project results and the results of testing the project platform.
Deyan Kavrakov, FRICS (Fellow of the Royal Institution of Chartered Surveyors), certified trainer of WIFI Bulgaria and Deputy Chair of BGFMA explained the advantages of WIFI FMA. The key advantages of the program are online distance training and self-training in Facility Management from anywhere at any time on an internet-based, innovative and multi-language platform and an internationally recognized certificate.
Until August 31, 2017, the program can be accessed for free after registering under the following link: www.wifi-fma.com. Material on the project can be downloaded from the site as well.
Facility Management is important for any business, even for private life. Without a coordinated infrastructure and systems working together, no central heating is possible, no lighting or waste disposal. Therefore, the WIFI FMA is not only directed at students and interested people, but also at experts in the field of FM who would like build on their existing knowledge in a flexible way.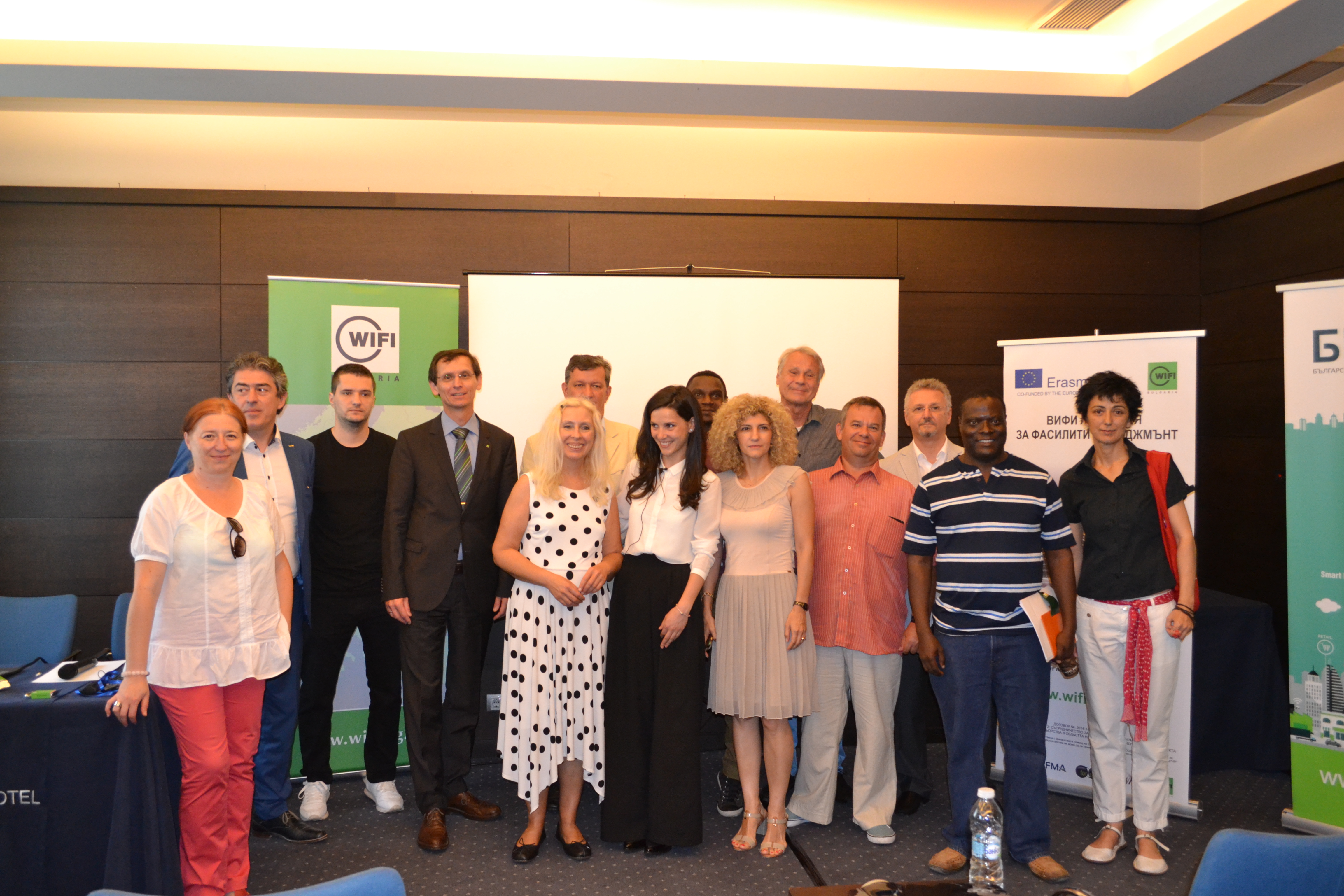 WIFI FMA Project Team and Presenters


The WIFI Facility Management Academy was developed with the financial assistance of the EU. "WIFI International" is solely responsible for the content, under no circumstances can this information be considered as an official position of the European Union or HRDC.